20.10FOctober!

Hidden West
The other day, I dropped in to see some architecture called "KAISHO,"
near Tegai-Gate in Nara. Kaisho is a meeting place for the community.
This architecture is located in the Kitamachi Area and stands very close to Todaiji-Temple, which is obviously a very historical area (although I cannot explain exactly how historical it is).
The structure is not so big, but it is said that it is bigger than the others of its kind. It is made of wood, has a Kawara (tile) roof, and was built over 80 years ago, in the 14th year of Showa (1939).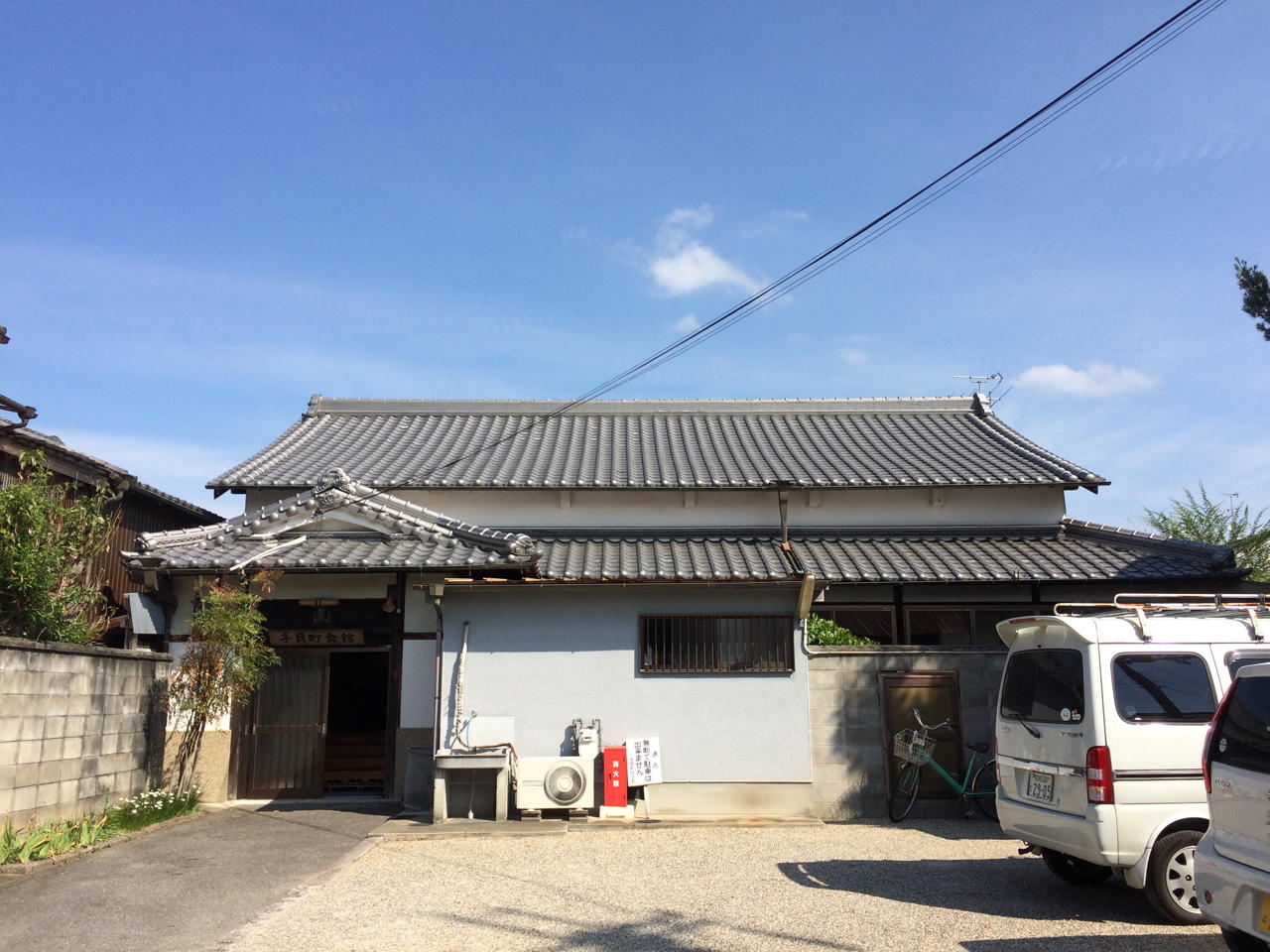 The inside has one main meeting room and several support rooms.
In the interior of the main room, there are Tatami, Tokonoma, Tokowaki, Shoin, and a Koushi-ceiling, all of which are elements of pure Japanese "WAFU-design." The Shoji are also designed nobly, with small and delicate wood pieces.
Well, until here, it is a normal, 100 year old work of architecture in Nara (very precious in a city area, though), with one surprise element hidden inside:
It is hard to tell from the outside appearance of concave curvature (sori) that the Kawara-roof gives, but the structure of the roof is King-Post-Truss.
Kawara rooves have been supported for many years by western-technology in the center area of old capital Nara. Moreover, Showa 14 was two years before the Second World War. I cannot imagine how the society in that time was, but it is very interesting that the wood technology of Japan was hybridized with western technology so easily in such a traditional area.
Around here, truss-structured architecture seems to remain.
It was a special experience to feel the depth of the wood world of Nara.
20.10.06