20.09: You know it already.
Apple Pencil
Now summer is ending and the second term is coming. This year, many, many things happened in the first term, didn't they?
It was an exciting mood at the beginning of this year, with the Olympics coming… but now I'm cool, and prepare for the next unknown.
Although that is not exactly the point here, one of my big matters of this year is the new iPad+Apple Pencil.
I got the First and Second Generation iPad on the first sale day, but regarding the Apple Pencil, I just sent it an envious glance at the Yodobashi-shop, and finally I made a big decision in the springtime.
The result was so great. The most amazing power I feel is when I make a hand-drawn sketch.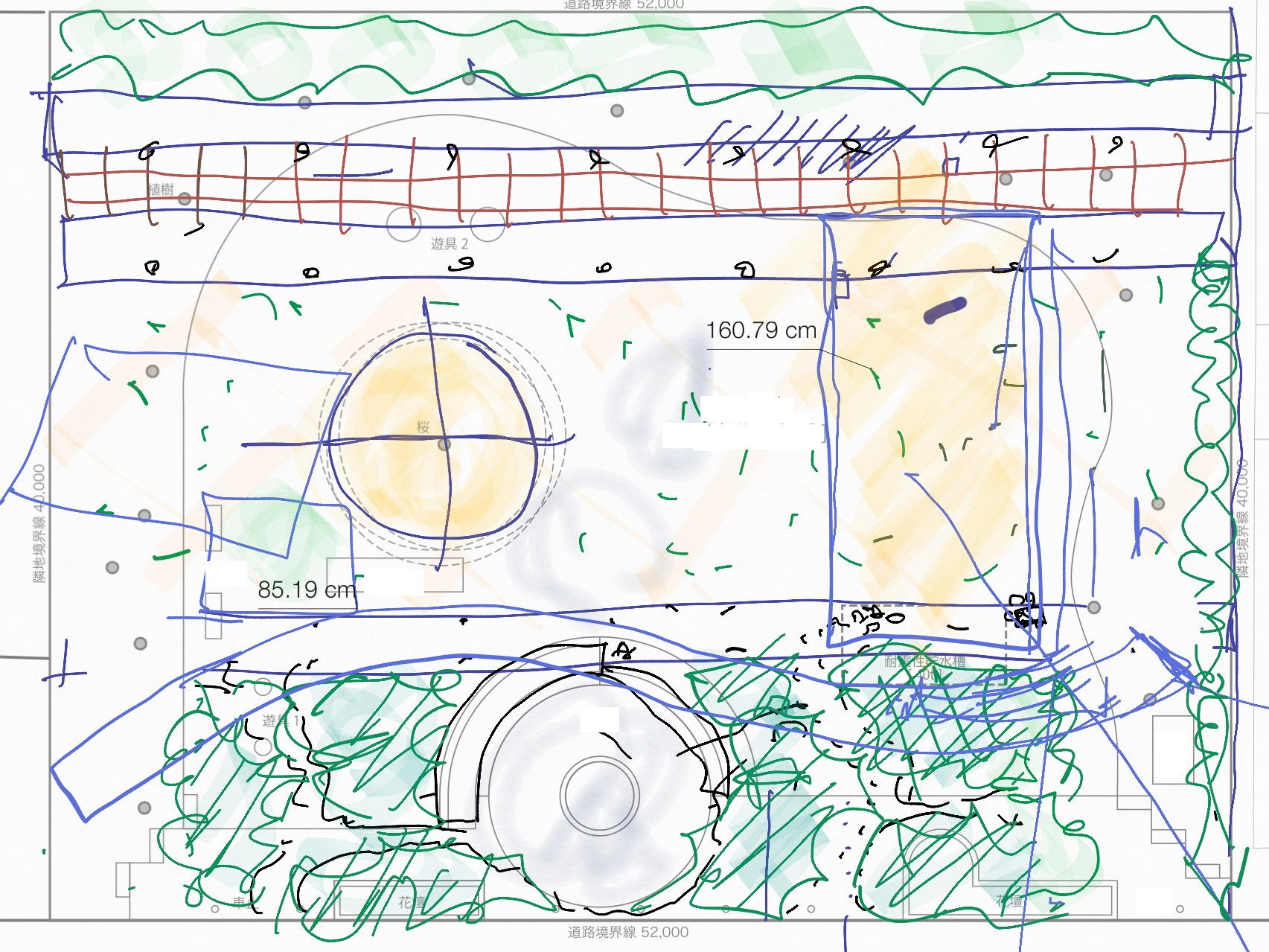 I say often that architecture work is now based on CAD (Computer Assisted Design) or BIM (Building Information Modeling), but I think the most important essence of design is rooted in "thinking by hand."
Well, it really depends on each person, but I am one of those who think: no skill of hand drawing, no skill of CAD drawing.
The point is, as many people say, how to catch the sense of scale on the iPad-window and how to move your hand according to each scale.
It seems to depend on the individual ability or career-related experience. Fortunately I could do better than I imagined.

Of course, having manageable applications is important, and my opinion is that there is still a lot of room for improvement.
I don't so much need the digital accuracy, but I wish several pens and scale-definitions would be available, to easily switch from 1/1000 to 1/10, or 1/500 to 1/20 scale, for example.
If you know of some good Apps, please let me know about them!
20.09.06