19.05FREIWA has startedI

Noh play in Tanzan-Shrine("When all the stars aligned")

The other day I had a marvelous and unexpected experience.
I got an opportunity to see a Noh play which was being dedicated at Tanzan-shrine in Sakurai City, Nara Prefecture.

Tanzan-shrine stands in Touno-mine which is not famous for tourism, but is a historical place where Mr. Kamatari Fujiwara and Nakano-ooeno-ouji spent time talking about "Taika no Kaishin" (The Revolution of the Taika Era) a long, long time ago.
The day I visited was an exceptionally fine day. The Stage was outside and the mountain location was so beautiful with the green of new trees and fully bloomed cherry blossoms.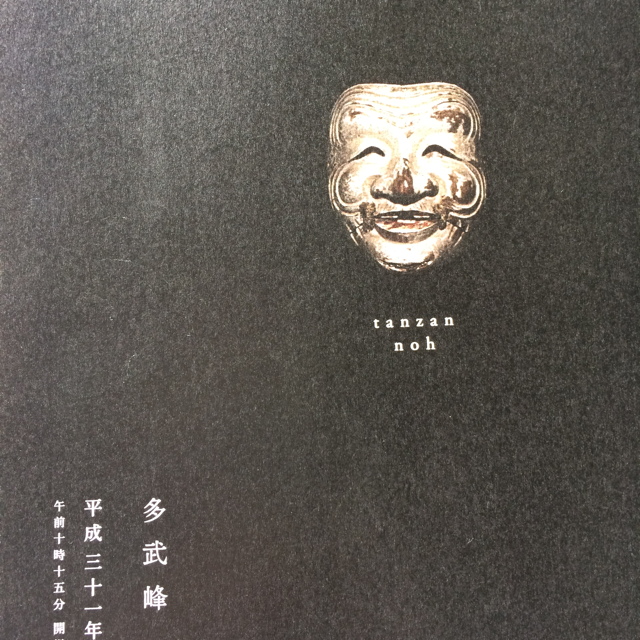 @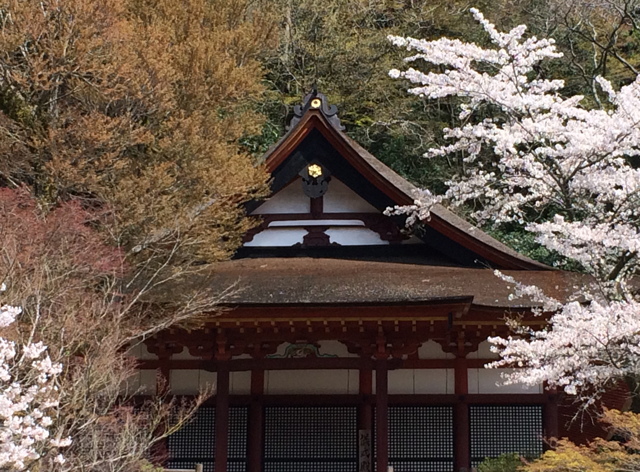 It was my first Noh-play experience. I didn't understand about the actors' roles, like Shite or Waki, but the main actor who wore the customary scary mask had a strong power and voice in his performance, with a strict and unwavering posture. I found a distinctive world, complete with Japanese flute and drums. And although I was an amateur in the audience, I felt the performance was not played by only actors, but also sunshine, green trees, wind, gently falling cherry flowers, and the whistle of birds, all combining to show us one special shape of dedication to God. That is the Japanese mind.
The architecture and the stage, which stands in front of this sacred mountain, when one kind of entertainment named Noh can be combined with nature, brings holiness and leads to God.

This is my perspective; my way of understanding. The stage will be perfect when the floating (changing) elements of nature meet exactly during one extraordinary piece of time, and I certainly encountered that moment and was moved so much!

In the audience, we could see many famous people. My first visit gave me an indication of the potential of this place.
It was unexpected.
19.05.01